Dining at the Pleasure Boat
During the course of 2011, the Pleasure Boat gained a notable reputation for good locally sourced seasonal food, always prepared from fresh ingredients, so that you can taste the quality, whether you plump for the simplest baguette or the finest steak meal.
There are three areas where you can enjoy a unique dining experience - in our more formal Restaurant with it's extensive views over Hickling Broad and our pretty gardens, in our dog friendly Bar, or if you are a summer visitor, in our Beer Garden.
And on Fridays... you can get your take away Fish and Chips at the PB!
Menus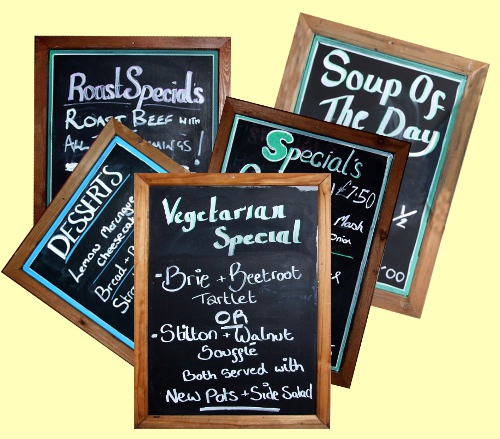 We change our menus with the season. If one of our popular dishes, which are always available, does not suit you then you can always pick from the ever changing "Specials" boards found hanging around and behind the bar.
© 2014 The Pleasure Boat Inn, Hickling