Facilities and Information for Boaters
Find Your way!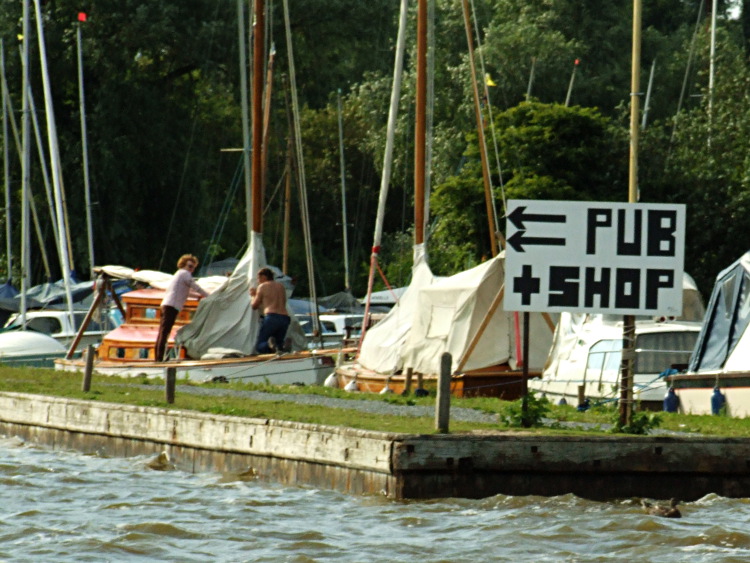 Those who come to see us by boat need no longer be confused about which dyke to take, as they reach the end of Hickling Broad. We've erected a temporary sign to help newcomers out. Day visitors are welcome to moor on the pub-side of the dyke, that's the right hand side as you approach us (or starboard to the sailors out there!).
Moorings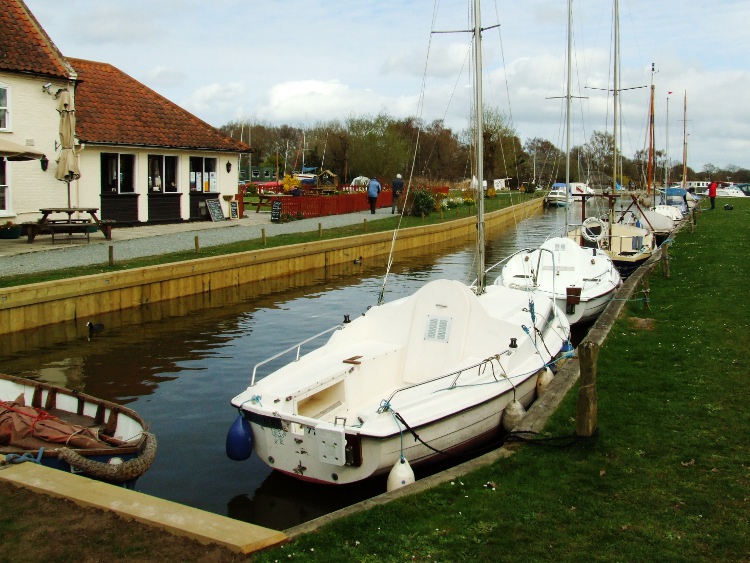 In 2012 the quay heading over almost all the length of the north side of the Pleasure Boat Dyke was renewed and new mooring posts installed, making mooring far more relaxing than it was, so why not come for a trip across Hickling Broad, the largest and arguably the least spoilt of the Norfolk Broads and enjoy some time at the Pleasure Boat Inn.
We can offer overnight and long term moorings. Please use the phone numbers or email address on the Contact page to find out about vacancies.
We're not always as busy as this...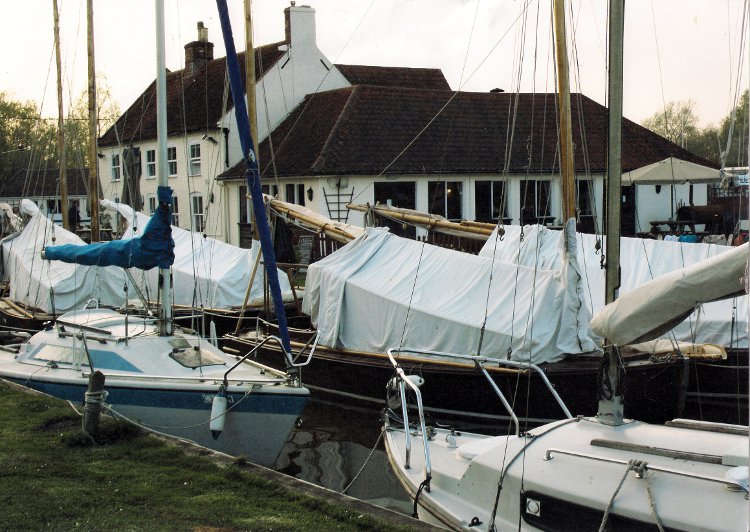 ...but as there are times when most of the fleet from Hunters Yard come to visit and their crews book in at our restaurant and stay overnight, it's always a good idea to book.
Mooring Payments
Those with long term moorings at the Pleasure Boat can now pay their fees on line.
Please use the page on our Secure Server at fax.net.
© 2014 The Pleasure Boat Inn, Hickling